Bobby Drexler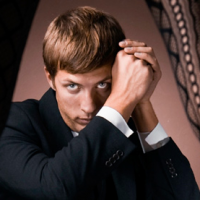 BobbyDrexler
He'll take what's yours.
My name is Bobby Drexler. Some people call me Bob. I'm 35 years old, single and work for the department of motor vehicles in Upstate New York.
But that isn't my real job. Laughs. My real job is helping myself to other people's information. Not yours silly. I would never take your information. Besides, you seem like a nice person. No, I only help myself to information from the people who already have too much. That's right, I'm a career identity thief.
What did you say you did again?
Available for delivery 2010
(adapted for television)
Leave a Reply