Originals
Story franchises for a global Internet television generation
BobbyDrexler©
My name is Bobby Drexler. Some people call me Bob. I'm 35 years old, single and work for the department of motor vehicles in Upstate New York.
But that isn't my real job. Laughs. My real job is helping myself to other people's information. Not yours silly. I would never take your information. Besides, you seem like a nice person. No, I only help myself to information from the people who already have too much. That's right, I'm a career identity thief.
What did you say you did again?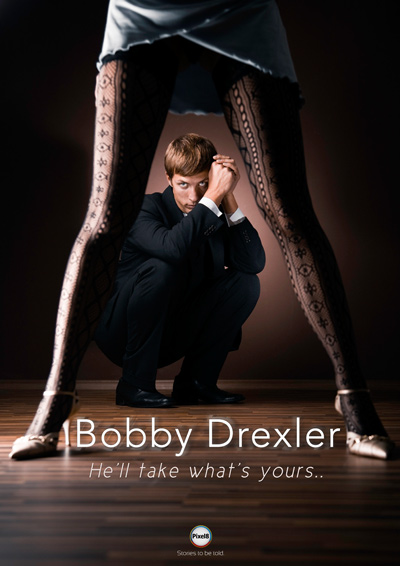 About
BobbyDrexler is a 12-part online interactive Web series thriller told through the eyes of Bobby Drexler, a 35 year-old male clerical worker from Upstate New York who skilfully preys upon the super rich in order to advantage his own lifestyle and those less fortunate through the misappropriation of private information gained through his departmental position. It is a sardonic look at the role of social justice, in an age of big government and corporate collapse in modern America.
Available for delivery 2010
(adapted for television)
Series creator: James Grant Hay